In the fast-evolving landscape of cellular connectivity, VEGA introduces a groundbreaking solution – the NEW VEGA Multi-Beam antennas. This innovative technology seamlessly combines the unparalleled high gain advantages of VEGA antennas with cutting-edge multi-beam MIMO features. Let's delve into the transformative impact of these antennas on tower capacity, coverage, and user experience.
Advancing Tower Performance: VEGA Multi-Beam Antennas
Since January 2023, VEGA has taken a significant leap forward by redesigning its 2-meter antennas, now crafted from lightweight aluminum sections. This engineering marvel makes the new antennas 40% lighter than their veteran counterparts, optimizing tower load and structural considerations.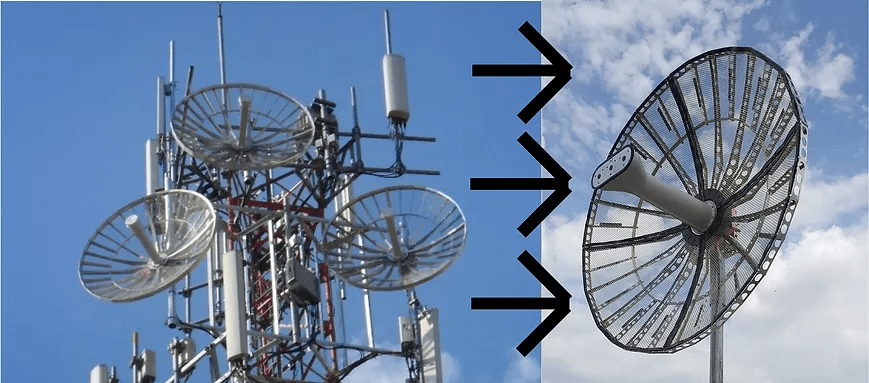 Enhanced Capacity and Coverage: The Power of Multi-Beam MIMO
The introduction of VEGA multi-beam cross-polarized antennas marks a pivotal moment for RAN planning and optimization experts. These antennas empower professionals to double or even triple capacity, extend coverage range, and increase the number of sectors per antenna. This results in a substantial improvement in overall user experience.
Unveiling Unmatched Performance: VEGA Very High Gain Narrow Beam Antennas
With an impressive gain of up to +29dBi, VEGA's very high gain narrow beam antennas distinguish themselves from common panel antennas. Now, enter the realm of the NEW VEGA Multi-Beam antennas, a fusion of very high gain and multi-beam performance, setting new standards in the industry.
Solving Coverage Challenges Since 2004: VEGA's Enduring Legacy
The demand for faster and more extensive data coverage extends beyond urban landscapes to challenging terrains. Remote communities, lengthy stretches of highways and railways, and rugged landscapes have found a reliable ally in VEGA antennas since 2004. Now, with the introduction of multi-beam technology, VEGA continues to redefine the boundaries of connectivity.
Unlocking Potential in Scattered Environments: The Rich Scattering Advantage
In rich scattering environments, the performance of a very narrow multi-beam antenna becomes even more advantageous. These antennas can efficiently serve multiple uncorrelated multipath data streams simultaneously. A dual-polarized two or three-beam VEGA antenna can support a fully ranked 4×4 or higher MIMO channel in such scenarios, providing a quantum leap in data handling capabilities.
Maximizing Tower Resources: The Multi-Beam MIMO Edge
The strategic deployment of VEGA multi-beam MIMO antennas allows for the doubling or tripling of available sectors without an increase in the number of antennas. This addresses the perpetual challenge of tower space constraints, both technically and financially. The result is an optimized and efficient use of resources for unparalleled connectivity.
The future of cellular connectivity is now, and it's embodied in the NEW VEGA Multi-Beam antennas. To delve deeper into the technical specifications, applications, and success stories, visit www.comarcom.com or Linkedin. Discover how VEGA continues to lead the way in transforming the connectivity landscape, one tower at a time.